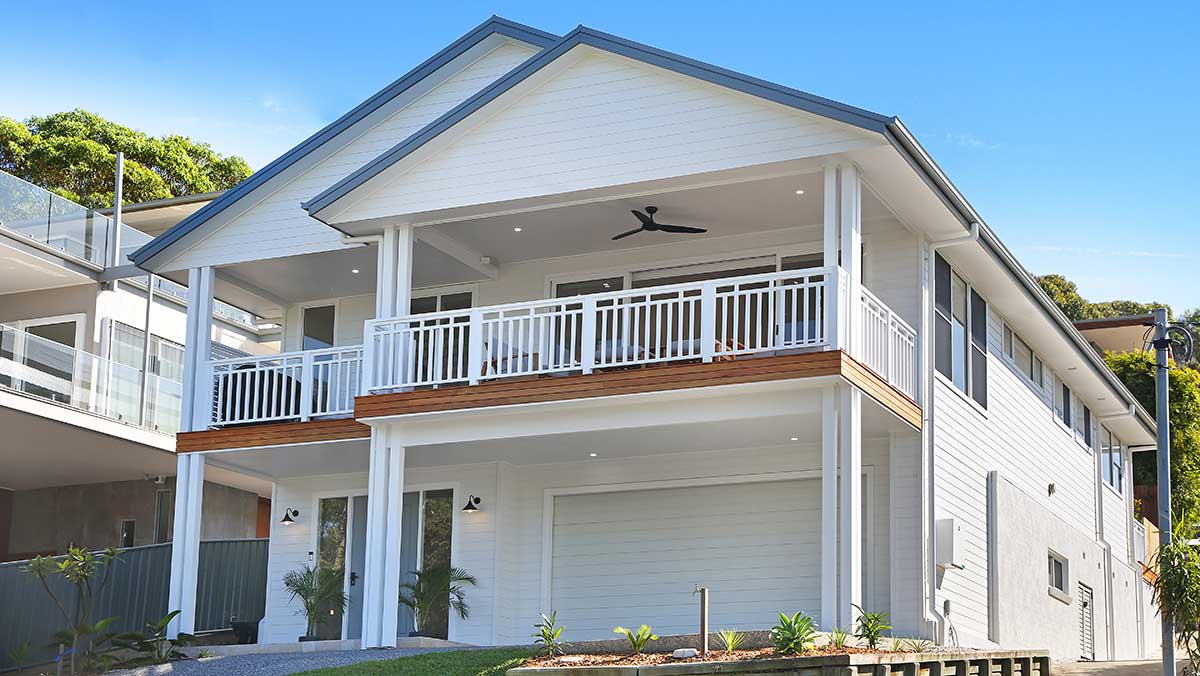 The Pambula
A stunning take on the Coastal Hampton's inspired design, this modern home will surely impress.
The raked ceilings throughout the open plan living on the upper floor provide an element of greatness and add to the design flare as you step out onto the covered terrace. Comprising of 4 bedrooms, 2.5 bathrooms, activity room and open plan living this home is perfect for relaxing back with family and friends.
Build your dream home with Elmwood Homes - call (02) 4283 3439 today for more details.